SO PLAYER LIVE IPTV PLAYER: HOW TO RENEW YOUR SUBSCRIPTION. OR GET A NEW ONE.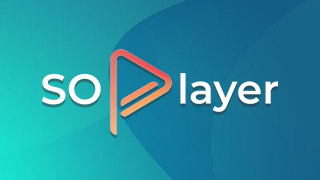 *Channels and contents on this image and below are sample only. Contents vary between providers
Sometimes, you will find yourself having problem renewing your app. In this post, I will show to you the easiest way on how to do it, what are the cons if you do it with other provider, and what are the workaround to keep you going.

Legal Copyright Disclaimer: As has been noted, streaming copyrighted content is unlawful and could get you into legal trouble. On account of this, we do not condone the streaming of copyrighted content. Therefore, check your local laws for streaming content online before doing so. Consequently, the information on this website is for general information and educational purposes only.
If you renew your SO Player app from another provider, you might not able to activate it using your new code. You have to contact your service provider and ask them to remove your devices off of their system. Unfortunately, you can no longer reach them. And perhaps that's the reason why you are here.
Note: If your subscription is not expired yet, you can log it out before it runs out and simply click on the NEW PROVIDER button(see picture below).
If your subscription is already expired and you can no longer reach them then you reach to the ultimate way to fix it before you can reactivate it. And that is to factory reset your device. Yes you heard it right you have to factory reset your device. Which means that you have to reset it and connect to your wifi and login your information over and again.
Fortunately, doing this with your firestick is very easy nowadays. All you have to do is to install the Fire TV app on your phone which is available on both android and ios, login your Amazon account and simply scan the QR code on your tv screen.
You only have to login on the FireTV app once. The next time you factory reset another device, all you have to do is to open the app and let it do reconnect and register your account to your newly reset or acquired device. Yes, you dont have to touch anything on your TV remote. The app will do it for you! 
See the video below on how to do it. Click Watch on Youtube
For android, it's just the same with Fire TV Devices. Factory reset your device and start over. Again, this is the last thing that you need to do if there's no way to clear your device off of your provider's system. If you dont mind doing this, go for it. It's very easy to do especially on firestick.
Okay, so I do not recommend doing it. But let me tell you the sad part. You have to reformat your device to clear it off of their system. Again, I do not recommend doing it. But if you don't mind doing it, there you go.
Due to the nature of this platform, you will find yourself searching for another provider for this app. So don't be surprise if one day you won't be able to access service anymore. Feel free to visit the button above again if that happens to check for any updates.